TEST
Dr. Steve R. Faulkand his staff are committed to providing dentistry for the family at the highest level. We pride ourselves in bringing the best dentistry in a friendly and thoughtful manner. We are genuine when we say every patient is treated like family.
ADA
Oklahoma Dental Association
Contact Us
To learn more about our dentistry practice, contact our office today.
Meet The Dentist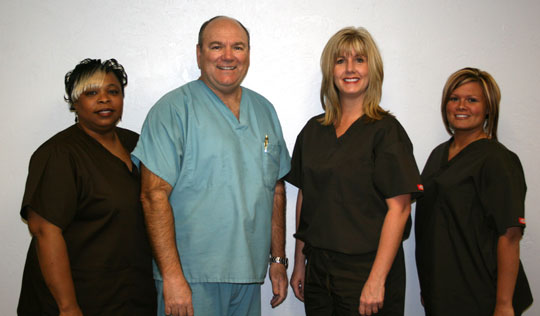 Left to Right is Kaye Payton-Dental Asst, Steve Faulk DDS, Julie Anderson-Hygienist, Brandi Jeffries-Front office

Orthodontic and Cosmetic Dentistry Services