Our Staff

Staff Name Here
Staff Name Here
Staff Name Here
Staff Name Here
Meet the Dentist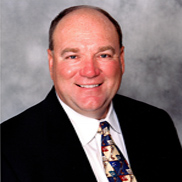 Dr. Steve R. Faulk
With over 23 years of experience Dr. Steve R. Faulk D.D.S. has worked hard to build a well established family dental practice in Midwest City, Oklahoma. Dr. Faulk graduated from Midwest City High School in 1971 and continued his education at University of Central Oklahoma obtaining a degree in Business Management. Dr. Faulk graduated from University of Oklahoma College of Dentistry in 1986. He started his practice in Midwest City in July 1986.
Dr. Faulk is a loving father to three sons Dustin, Brad, and Trevor. The sunshine in his life are three grandchildren Cooper, Capri and Calli. Most of his free time is devoted to watching his sons play sports and watching anything that his grandchildren partake in.
Dr. Faulk is very active in his community. He is a member Meadowood Baptist Church and the Midwest City Lions Club. Dr. Faulk is also a supporter of Carl Albert High School Quarterback Club and the baseball team.

Continuing education courses keep Dr. Faulk updated with the latest groundbreaking developments in modern dentistry. He averages over 30 hours of continuing education per year, much more than required by the State Dental Board. Dr. Faulk has many years of experience in conscious sedation. He is a member of the Dental Organization of Conscious Sedation (DOCS). Dr. Faulk also keeps up to date on the latest in cosmetic dentistry, implantology and periodontics and is a member of Cerec Academy of Dentistry. Dr. Faulk also treats Obstructive Sleep Apnea.

Dr. Faulk as well as his staff, promote unwavering commitment to excellence in Family Dentistry. Every effort is made to make your dental experience as comfortable as possible. From the moment you walk through the door until the moment you leave, Dr. Faulk and his staff strive to make your dental experience as pain free and worry free as possible. We hope the information we have presented throughout this website helps you to make a confident and well informed decision for dental health. Make dental health a priority in your life.